Welcoming Guests with Aloha
We are excited to welcome everyone back to the island! The state of Hawaii announced that it will begin its trans-Pacific pre-travel testing program on October 15, 2020. All arriving passengers will be exempt from the 14-day quarantine order after taking a COVID-19 test no more than 72 hours in advance of their travel to Hawaii. Passengers will have to provide an FDA-approved nucleic acid amplification test (NAAT), performed using a nasal swab, and can show proof of negative test results from a CLIA certified laboratory.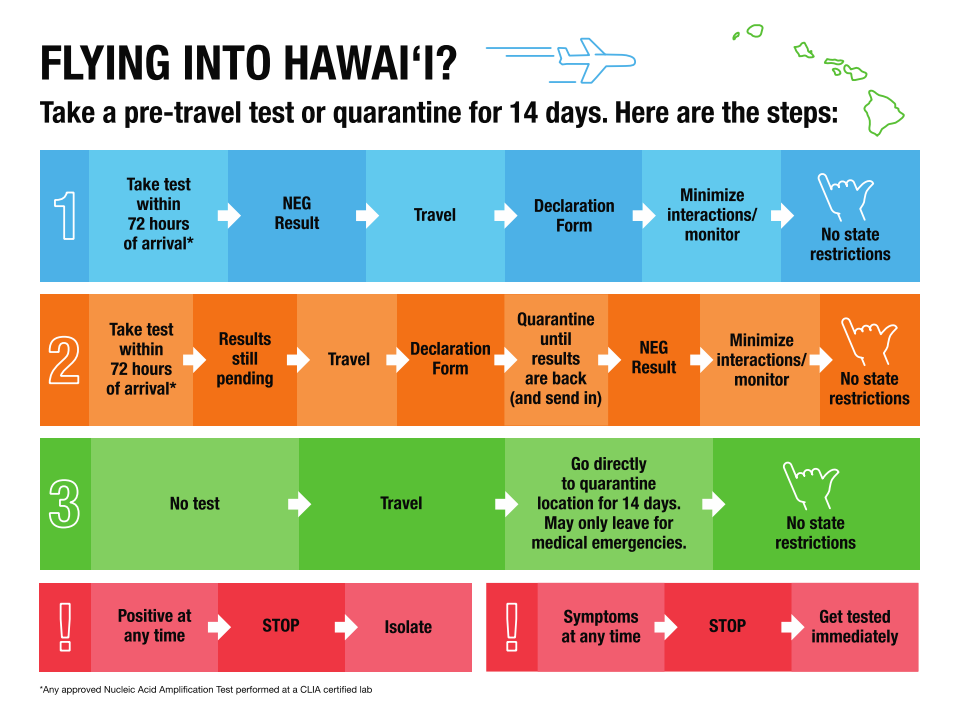 The State of Hawaii also announced a new online Safe Travels application that will be mandatory for all travelers as of September 1, 2020. This new digital application, which collects the required health and travel information, is critical to protecting the health of our residents and visitors alike.
The health and well being of our owners, guests and staff is our top priority. The cleanliness of our rooms and resort has always important and now we've taken the opportunity to elevate our cleaning standards to the next level as we tackle the "new normal" in this post COVID world.
The Imperial Hawaii Resort in Waikiki is your home away from home, and our mission statement reflects our core values: We are committed to providing a high-quality vacation experience, and our goal is to treat all Vacation Club Owners and hotel guests with the true kamaʻaina spirit of hoʻokipa: courtesy, respect, and hospitality. This guides us as we face the difficult challenge of responding to COVID-19.
Have confidence when you book a stay at The Imperial Hawaii Resort. We are closely following the guidance of the Department of Health (Hawaii), the World Health Organization, the Centers for Disease Control and Prevention, for the latest developments related to COVID-19. We are reinforcing these agencies' recommendations on the appropriate health and safety measures with our own First Response teams here at the resort. We have elevated our response to our guests as well as our staff on the importance of awareness and self-hygiene. We have also increased our inventory of cleaning products, as well as the frequency and efficiency of our cleaning procedures in our guest rooms and public areas. Our resorts health and safety measures are designed to address the spread of viruses and other bloodborne pathogens including COVID-19, and cover everything from handwashing hygiene and cleaning product specifications to guest room and common area cleaning procedures. In line with recommendations by the CDC and local health authorities, The Imperial Hawaii Resort has made changes to provide a safer environment and limit person-to-person contact.
As you enter the Main Lobby of our resort you will notice signage for our new social-distancing protocols, the plexiglass safety shields at the front desk, and the signage noting what direction to enter and exit the elevator bay.
Guests in quarantine are required to stay in their room for 14 days or the length of their stay (whichever is shorter) and may only leave for a medical emergency.
Guests and employees will be required to wear face masks or coverings when entering any public areas, including but not limited to lobby, elevators, hallways, and Owners' Lounge.
In public areas and guest rooms, the Imperial has added to its already rigorous cleaning protocols, requiring that surfaces are thoroughly treated with EPA-registered disinfectant and increasing the frequency of high-traffic touchpoint sanitization.
Mid-week housekeeping service and regular trash pick-up will be temporarily suspended until further notice.

Trash and dirty linens to be collected by the door without contact: Please use the plastic bags provided in the ice bucket to keep all dirty linen.
Requests for clean linen and amenities will be packaged and delivered by the door. Please call the front desk for details.
Guests will be asked to be excused from the room if there is a significant maintenance work order or a specific cleaning request that needs to be taken care of immediately.

Hand sanitizer stations available in public areas where there is no sink available.
The operation hours of all the resort facilities will be changed to 5 am-5 pm daily, except for the Rooftop Pool Area which will be 8 am-5 pm daily.
All In-House events will be suspended until further notice: watch our Facebook and Instagram pages for live-stream music events.
Remember to practice the 6ft social distancing rule at all times.
Our most important wish is for you to be safe and healthy. Kākou is the Hawaiian value of inclusiveness. It means "all of us" and "we are in this together." We would like to take this opportunity to thank you in advance for putting your trust at the Imperial Hawaii Resort as you plan for future travels here to Hawaii. We can't wait to see you again and welcome you home!
*Additional details about travel requirements and COVID-19 updates can be fount on our website. Click HERE